Birthday Party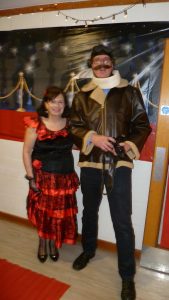 Today is the big birthday party celebration in the village hall. Got the band and hog roast arranged. Hall decorated, drinks sorted.
I am happy that everyone made a real effort to dress up and it appears they are all enjoying themselves. The band is brilliant, the food excellent and the company superb. Couldn't have been better.
Sent the photos to all the people who attended.