James' surprise party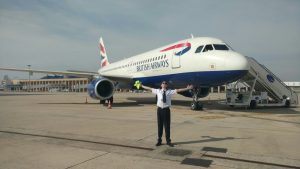 Went to London last night for James' surprise 30th birthday party organised by Liesa. We all congregated at the Joker pub in Islington at 19:30 as James was to arrive at 8. He was a little late and arrived at 8:30ish and to his complete surprise was welcomed by some 50 people. He had a great time and reminisced with many friends he had not seen for some time. A wonderful cake in the shape of a BA aircraft and a video of many friends wishing him well were the highlights of a wonderful evening.
We left at 11:30 with the party still in full swing and we must thank Liesa on a job well done.