Iceland – Golden Circle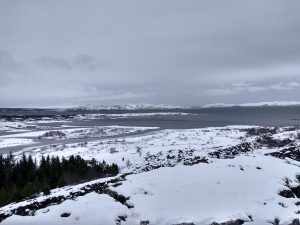 Again it is dark when we awake and after a big breakfast we gather in the lobby for the "Golden Circle Tour". We are collected on time and are driven through a wintery landscape, first to the Thingvellir National Park which is where the European and North American tectonic plates drift apart. A spectacular scenery but bitterly cold as the wind is very strong.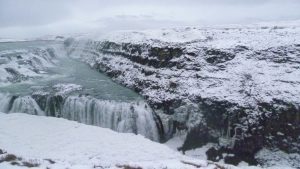 We then continue the tour and visit the Gulfoss waterfalls which are very impressive but also very cold as the wind has got even stronger and very little protection. We have a hot drink in the cafe to warm us up and then continue the tour to the Geysir. The hot thermal vents spout water on a regular basis and are impressive to watch.